Seit 2013 widmet sich der Fotograf Thomas Windisch sogenannten "lost places" und sucht in Europa Geisterorte wie verlassene Hotels, Lagerhallen, Kasernen, Psychiatrie oder auch das ehemalige Atomkraftwerk in Tschernobyl auf, um sie fotografisch in ihrem verfallenen Zustand zu konservieren und auch die Schönheit und Bizarre dieser Orte festzuhalten. In seinen menschen- und tierlosen Aufnahmen widerspiegeln sich Architekturen und Räume, die teilweise von der Natur zurückerobert werden oder die Einrichtungsgegenstände des Verfalls harren.Thomas Windisch findet seine lost places in diesem Zustand vor und inszeniert keine seiner Aufnahmen durch Requisiten oder Veränderungen.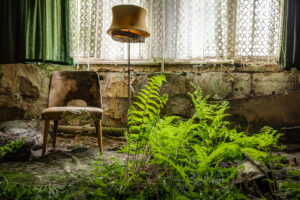 Thomas Windisch, overgrown jumanji
Since 2013, photographer Thomas Windisch has dedicated himself to so-called "Lost Places", seeking out ghostly places in Europe such as abandoned hotels, warehouses, barracks, psychiatric wards or even the former nuclear power plant in Chernobyl, in order to preserve them photographically in their dilapidated state and also to capture the beauty and bizarreness of these places. In his human- and animal-free photographs, architectures and spaces are reflected, which are partially reclaimed by nature or the furnishings await decay.Thomas Windisch finds his lost places in this state and does not stage any of his photographs with props or alterations.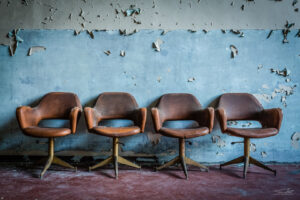 Thomas Windisch, Asylums waiting for insanity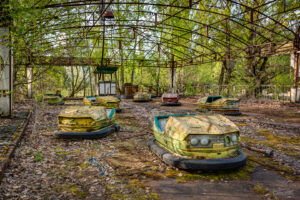 Thomas Windisch: Leisure bumper car ride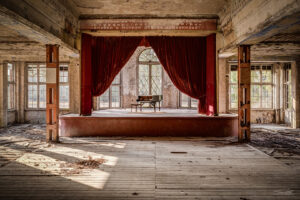 Thomas Windisch, Silent music the baby grand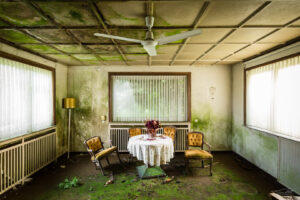 Thomas Windisch, Hotels dinner in decay
Link to the current exhibition: https://www.ip-forum.at/event/thomas-windisch-last-orders/
another post on our blog: