Das ACFNY – Austrian Cultural Forum New York  
veröffentlichte am 18. November 2020 auf ihrem Youtube – Kanal die Premiere von Jörg Ulrich Krah (Cello) und Berhard Parz (Klavier) mit ihrer Interpretation und Programm von Stücken von Ludwig van Beethoven und Georg Katzer.
Das ACFNY beschreibt das Musikvideo folgend:
The program "postscriptum B." celebrates the 250th anniversary of Ludwig von Beethoven's birth and is dedicated to the memory of Georg Katzer (1935-2019).
Joerg Ulrich Krah (cello)and Bernhard Parz (piano) present Beethoven's sonatas for cello and piano, contrasted by Georg Katzer's "Postscripta to B". With their interpretation they set new accents and show both Beethoven's modernity and his different approaches in the different periods of his creative work. The contemporary bridge-building enables new listening approaches and honors the work of two great German composers. Filmed at the Bösendorfer factory in Vienna, this online performance was presented on November 18th at 2PM EST on ACFNY's website and social medias.
Program:
Ludwig van Beethoven (1770-1827)
Sonata no.5 op.102/2 in D major for piano and cello [1815]
1st movement: Allegro con brio
Georg Katzer (1935-2019) "
postscriptum to B. 3" for cello and piano [2017]
Ludwig van Beethoven
Sonata no.2 op.5/2 in G minor for piano and cello [1796]
2nd movement: Rondo: Allegro
Georg Katzer
"postscriptum to B. 2" for cello and piano [2017]
Ludwig van Beethoven
Sonata no.3 op.69 in A major for piano and cello [1808]
3rd movement: Adagio cantabile – Allegro vivace
Video Engineering: Ulrich Kaufmann & Sigrid Friedmann
Sound Engineering: Thomas Egger
Recording date: 2020/11/8
Bösendorfer piano factory Wiener Neustadt
Special thanks to:
Austrian Cultural Forum New York
Austrian Cultural Forum Washington D.C.
Bösendorfer piano factory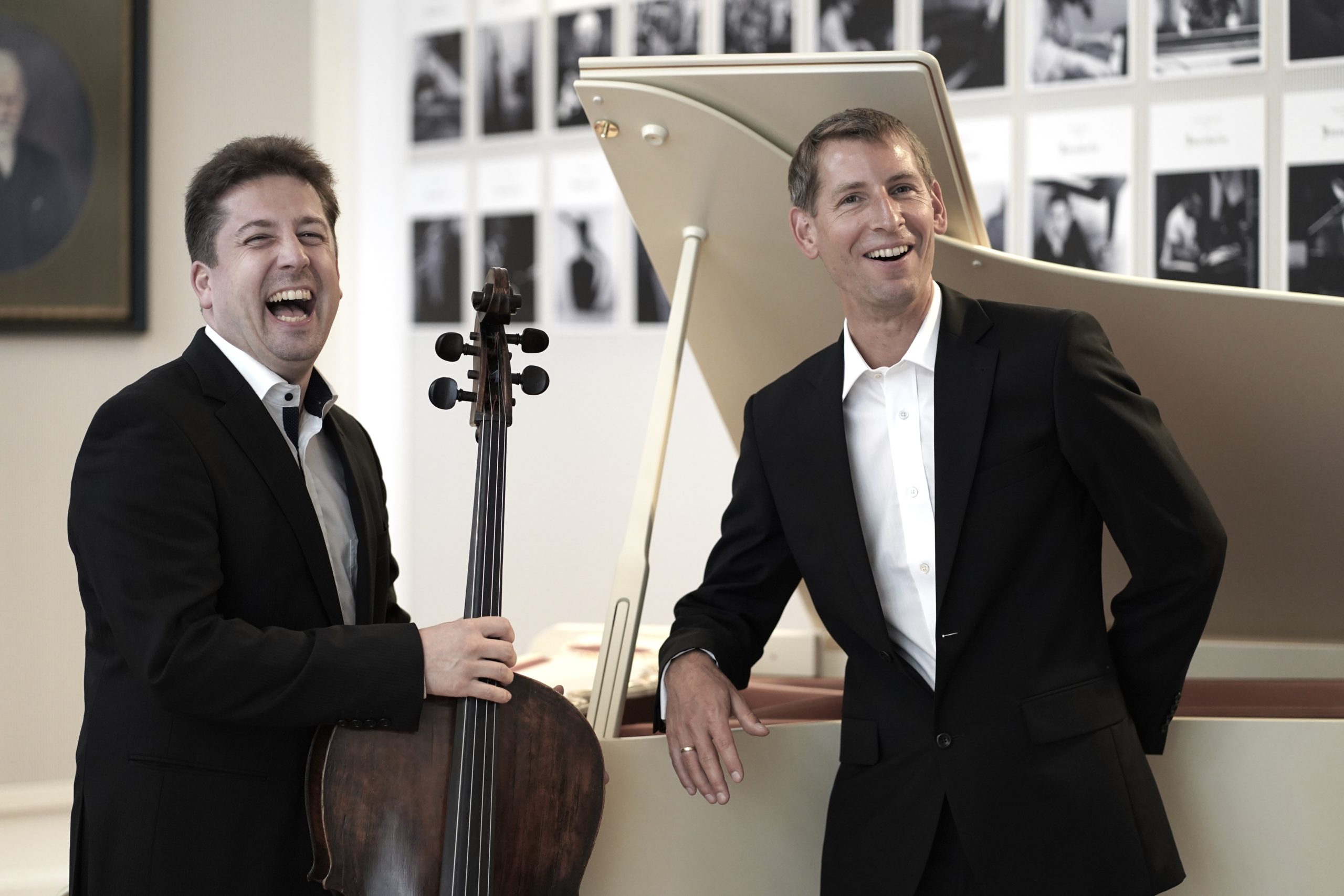 Beitragsbild:  © Marcel Plavec